Magento + whirlwind
we are your trusted Magento partners. whirlwind ecommerce partners with high-volume online sellers to maximize the power of Magento's ecommerce platform. 
For over 10 years Whirlwind has managed both our B2C and B2B on-line properties. They have managed all levels of our internet presence from idea conception to design, development and support helping us gain and maintain a competitive edge in our industry. They have continually exceeded our expectations
★★★★★ Chris C, Owner
BigCommerce Migration
Custom Theme Development
Complex PDP
Custom Gifting Checkout
CUSTOMER SUCCESS STORY
Petals.com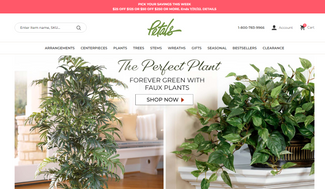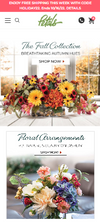 The Challenge
Move to proven, community supported platform. Support unique product types and gifting / fulfillment options. Rebrand + CRO.
The Outcome
Automated migration of over 3000 skus. Fresh custom theme. Streamlined complex product configuration and checkout. 80% conversion rate improvement.
I've found Whirlwind to be a valuable partner and sounding board that complements my own knowledge and expertise
★★★★★ Justin Christopher, Director of E-Commerce
Shopify+ Multi Storefront
Shared Custom Theme
Custom Checkout
Optimized Developer Workflow
CUSTOMER SUCCESS STORY
Bike.com+Denago.com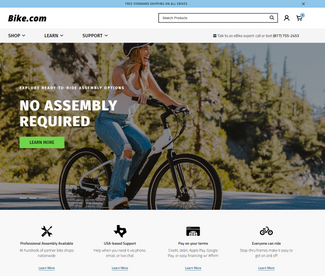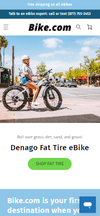 The Challenge
Complex, extensive PDP content presentation and manageability. Unique checkout/fulfillment options. Multi-storefront management.
The Outcome
Easy management of low-friction, content heavy PDP. Custom checkout including local professional assembly option. Shared repo for multi-storefront custom theme.
Whirlwind successfully migrated a site to Shopify in record time, updated the theme and assisted with all the issues along the way. They were extremely responsive and didn't just meet deadlines - they beat them. I strongly recommend their services.
Thompson C. ModelCars.com
Shopify Migration
Rebranding and Conversion Optimization
Inventory and Fulfillment Management
CUSTOMER SUCCESS STORY
ModelCars.com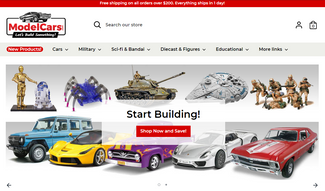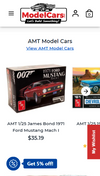 The Challenge
An experienced player in the online hobby industry with multiple properties, needed a complete online strategy for migration, branding, marketing and fulfillment.
The Outcome
A seamless transition from a legacy custom built website to a fresh, rebranded and optimized Shopify site. The solution included custom, realt-ime data integration with multiple fulfillment centers.
It was a pleasure to work together. They communicated regularly and responded promptly, ensuring an effective workflow. Their capabilities and quick implementation were hallmarks of their work.
Emmet K. The Naked Market Ops Manager
Shopify implementation
DTC alcohol compliance
Subscription integration
Consolidated, simplified checkout process
CUSTOMER SUCCESS STORY
Drink.Haus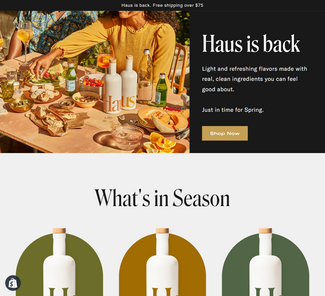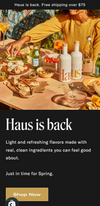 The Challenge
Client required quick turnaround for DTC alcohol compliant Shopify store, third party checkout integration and simplification of customer experience considering multiple checkout, purchase and subscription options.
The Outcome
Online DTC alcohol sales to all non-dry US states. Consolidates, simple checkout process for alcohol, non-alcohol, subscription and one-time-purchase products.
Whirlwind eCommerce's responsiveness and thoughtfulness were outstanding. In addition, they were very comprehensive with their results. Trust them because they'll do a great job.
Ryan T, CoupChampaign.com
Shopify Migration
DTC Alcohol Compliance
Custom Checkout Integration
Complex Product Implementation
CUSTOMER SUCCESS STORY
Coup Champagne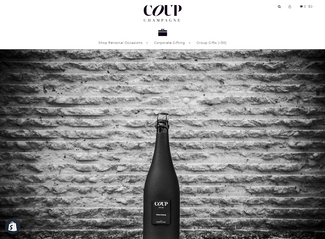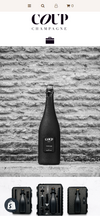 The Challenge
Client has recently lost ability to sell online via current channels. Needed urgent solution for alcohol compliance, custom checkout and complex product DTC online sales.
The Outcome
Fully compliant DTC online catalog and checkout, selling to all non-dry states, operational within one week. Complete catalog (2000+skus) addressed.
Whirlwind eCommerce has provided high-quality work that exceeds expectations. The team ensures a transparent workflow by providing regular progress updates and utilizing various tools to manage the project. The client is impressed with the team's professionalism and organized process.
Klaudia Witowska, eCommerce Manager
Shopify Migration
Custom Theme / Design
B2B / Wholesaling
Custom Development
CUSTOMER SUCCESS STORY
Neurogan.com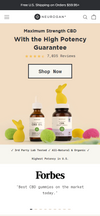 The Challenge
Client required a migration from BigCommerce to Shopify including transition and setup of product catalog, B2B functionality and multiple custom requirements.
The Outcome
Successful migration and launch on the Shopify platform. B2B and B2C customers addressed through a single consolidated online store.
Whirlwind eCommerce LLC managed every aspect of the project efficiently, ensuring a smooth and delay-free engagement. The team also stayed within budget.
Sam Hakobyan, Founder & CEO
Alcohol Compliant Checkout
Ecommerce Development
Conversion Rate Optimization
Theme Customization
CUSTOMER SUCCESS STORY
Franzese Wine LLC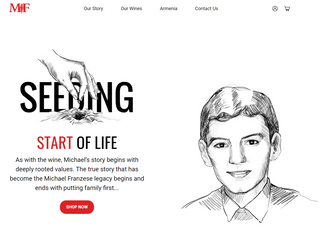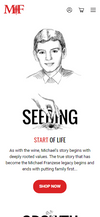 The Challenge
Increase conversions, implement alcohol compliant ecommerce and improve the customer UI experience.
The Outcome
Ability to sell alcohol online direct-to-consumer to any non-dry state. Considerable improvements in terms of incoming orders and conversions.
Whirlwind eCommerce LLC completed the project ahead of schedule. The team was communicative and easy to work with. Overall, their keen expertise in e-commerce development opened the door for future partnerships
★★★★★ Hilary Cocalis, Founder
Shopify theme customization
Custom checkout integration
Alcohol DTC compliance implementation
CUSTOMER SUCCESS STORY
Sipwell.co Wine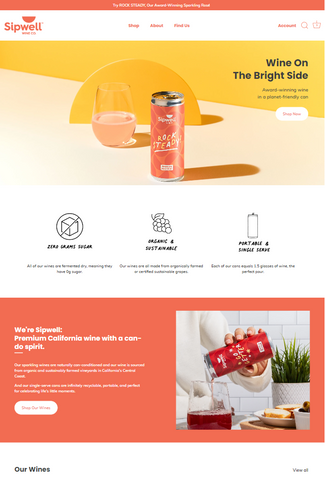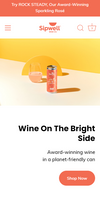 The Challenge
Offer nationwide online DTC alcohol sales. Reduce user friction considering multiple shopping & checkout processes. Integrate alcohol compliance fulfillment system.
The Outcome
Single, fluid, low friction alcohol compliant shopping experience. Seamless integration with Vinoshipper checkout and fulfillment system.
They exceeded our expectations. The team has been truly focused and efficient, enabling them to manage the engagement expertly. Moreover, their resources are organized, communicative, and skilled.
Vazgen Dallakyan, President & CEO
Conversion Rate Optimization
Website design and functionality
Copywriting and Atorybranding
CUSTOMER SUCCESS STORY
Cobex Construction Group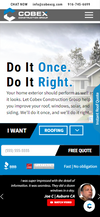 The Challenge
Provide recommendations to increase conversions based on experience, industry best practices, research and proven methodologies.
The Outcome
Improved conversion rate by 30%. Created a more seamless website. Improved website speed and overall design.
The team provided impressive customer service and was efficient and knowledgeable. The team met deadlines and used Teamwork.com for project management and tracking tasks.
Executive, Narcisso Wine Cellar LLC
DTC Alcohol Compliant Checkout
Selivery, Pickup and Nationwide Shipping
Design and Conversion Rate Optimization
Marketing Strategy
CUSTOMER SUCCESS STORY
NarcissoWineCellar.com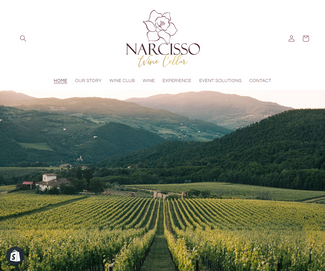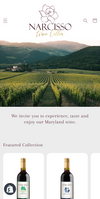 The Challenge
Developed a custom e-commerce website for a wine manufacturer with DTC Alcohol-compliant checkout.
The Outcome
Met all the deadlines; we had access to a shared site (Teamwork Project) that tracked tasks. They showed a successful demonstration of integration on the live site.
Whirlwind is an absolute pleasure to work with. They navigated several major challenges and were instrumental in turning our high-level vision into a reality. Grateful to have had them leading our project and would highly recommend them
Nick S. DowneastCider.com
Custom Shopify Design
Multichannel Fulfillment & POS
Alcohol Compliance
CUSTOMER SUCCESS STORY
DowneastCider.com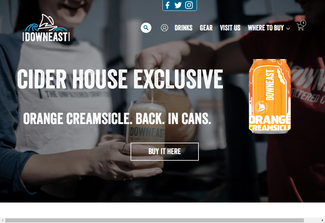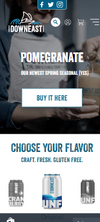 The Challenge
Downeast Cider was looking to provide a unique, branded alcohol compliant ecommerce solution that served DTC shipping, pickup and local delivery.
The Outcome
Fresh, relevant custom design. Seamless shipping, local pickup and delivery options. Integration with VinoShipper alcohol compliance. Point of sale integration.
YOUR PARTNER FOR MAGENTO SUCCESS
whirlwind ecommerce is your Magento partner. we help fast-growing, high-volume sellers scale with the power of Magento's ecommerce platform. Our Magento experts create customized experiences with advanced integrations between your business's website, ERP, POS, and Retail Management Systems to give you and your customers an omnichannel experience.
From building a new Magento website to migrating your existing site to this powerful platform, our team of Magento experts can help you scale your online store, customize its features, and accelerate its functionality with Magento.
we help ecommerce businesses scale with Magento.
HARNESS THE POWER OF MAGENTO