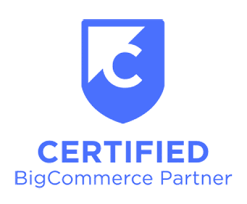 we are your Certified BigCommerce partners. we will help you harness the power of this leading ecommerce platform so you can maximize the full potential of a BigCommerce site: SEO-optimized, responsive, and customized for your ecommerce store.
Featured BigCommerce Case Study
Your Certified BigCommerce Partner
we get ecommerce stores selling on BigCommerce. whirlwind ecommerce designs and develops high-performing BigCommerce websites that attract and convert more customers. 
We're a full-service BigCommerce shop, offering design, development, SEO, and marketing support for your online store. Let us build you a new ecommerce site from the ground up on the BigCommerce platform, migrate your shop from another platform, or connect and integrate your existing CRM system to BigCommerce.
we partner with ecommerce business owners so you can spend less time worrying about your website and more time focused on taking your business to the next level. Whether you're looking to set up a new BigCommerce shop or to unleash the full capabilities of your existing BigCommerce site, we can provide a custom solution that helps you reach your sales goals.