Whirlwind eCommerce LLC Wins 2022 Clutch Award for Global Top 1000 B2B Leader
Looking to work with a reliable partner with a proven track record? Whirlwind eCommerce LLC is a top-rated development firm that's based in Bethesda, Maryland. Since 1999, we've been delivering high-quality solutions to different businesses in industries like food & beverage, retail, and luxury. Our work has been instrumental in our clients' journeys, and it's because of their success that we've grown to become the leaders that we are today.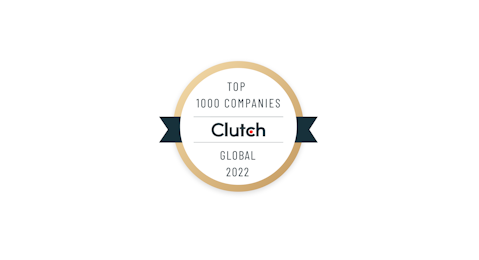 With that being said, we've ecstatic to share with you that our team was spotlighted by an esteemed industry resource. According to the 2022 Clutch research, Whirlwind eCommerce LLC is among the global top 1000 B2B companies!
"This is an affirmation that we are providing a great service to our clients. We're honored to receive this award." — Chief Executive Officer of Whirlwind eCommerce LLC
To give you all a better understanding of this award, Clutch is an independent B2B review and rating website from Washington DC. The site helps potential corporate clients get in touch with the top firms in the IT, marketing, and business services industries.
Each year, the platform holds an awards cycle to celebrate the finest firms that demonstrated an unparalleled commitment to customer service and thought leadership. Countless companies are evaluated extensively based on factors such as client testimonials, services offered, and case studies.
We couldn't have achieved this honor without the gracious support and trust of our beloved partners. Thank you so much to everyone who believed in Whirlwind eCommerce LLC! All of you inspire us to continue working hard.
Our team is excited to see what's ahead this 2023. Will you be part of our journey and future? Connect with Whirlwind eCommerce LLC and let us know how we can work together.